Autistic Pride Day is celebrated on 18 June annually to recognize Autistic people with pride, raise awareness among people about the disorder, and eradicate the social stigma of treating them as disadvantaged.
The following post discusses its importance and efforts to bring solidarity and a positive impact on society.
First, let's understand what Autism is?
Autism is a complex mental spectrum disorder ranging from minor to severe that affects an individual's communication and behavior. Its symptoms usually start to show by the age of three.
Autistic people have particular behavioral characteristics and routine activities which they resist changing. They have a hard time explaining their feeling both through words and gestures.
The exact cause of Autism is not found yet. However, many doctors and scientists have said that it could be due to problems in the sensory and language-processing part of the brain. It does not have a particular ethnicity or race and is four times more common in boys than girls.
The skillset of ASD people also develops unevenly. Like they might not be able to change their habits or communicate properly, but they could be analytically or artistically sound.
Earlier it was considered as a subtype disability. But, now more children are starting to be diagnosed with Autism over the last two decades, and it is becoming a fast-growing developmental condition.
Why is Autistic Pride Day celebrated?
Autism is that part of neurodiversity that faces most societal barriers. But, unfortunately, people don't accept Autism as inherently pathological but have given it the tag of social disability.
Autism lacks support and awareness globally. Instead of treating the individual and their family with understanding, society treats them with pity, making them feel burdened and isolated.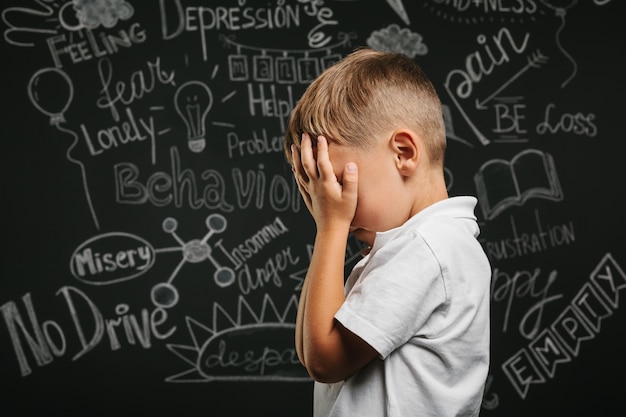 Autistic Pride Day was first observed in 2005 by Aspies For Freedom to make ASD people a part of society and stop the discrimination against them.
Autistic Pride Day is not a day for them; it has become a community; run by Autistic people and not charities, making it special and unique. Katie Brook, the co-founder of Autism Rights Group, said that their motive is not to promote or stifle Autistic people but to raise awareness, support, celebrate, and be proud of who they are.
The day is represented with an infinity rainbow flag, which symbolizes infinite possibilities and variations in the Autistic community.
Autistic activists want to focus and work on change the behavior of society towards them. They don't want to be treated specially or with pity; they want acceptance as a unique individual and not disabled.
Many countries organize public events like parades, seminars, etc., to celebrate the day. This year, however, celebrations are shifted to online mode. Autistic Pride Alliance organized an Autistic Pride Online celebration attended by all the stakeholders, friends, and witnessed speakers from four continents.
Although for many Autistic activists & advocates, the celebration doesn't necessarily limit one particular day or event. For example, for Joseph Redford, organizer of London Autistic pride, Autistic pride means standing up and passionately defending the truth, seeking knowledge according to your logic, vocalizing and expressing in your way, and breaking social rules without harming anything.
Autistic people can lead a happy and long life if raised in a happy & positive environment. Along with engaging them in regular activities like cooking, reading, gardening, etc., the support of friends and families plays an integral role.
Let's promise this year to bring change in the society about Autistic people and start seeing them as unique individuals and not as ill patients.
Here is us wishing everyone a Happy Autistic Pride Day!