What is immunization? Why is it important to get vaccinated? What benefits people around us and we conjure from getting immunity injections? Want to know the answers? If yes, then keep reading!
The infection fan out quickly from one person to another, and if not controlled in time, it can spread in the whole community, which can be challenging to manage and save people. But vaccines have come as knight shining in armor and protect us & also our future generations from getting infected by those diseases.
Getting immunity vaccines triggers the immune system and prepares the body to fight against it more effectively if it comes in contact with the virus. It can either prevent the disease or reduce the chances of getting the situation critical.
Considering the correctness of the fact that 'prevention is better than cure,' health departments of every country aim to prevent it, as it is easier and cost-effective than treating a disease.
Apart from protecting us from catching a disease, it also helps prevent its spread in the community. Thanks to these vaccines, we have saved ourselves from multiple virus outbreaks like measles, whooping cough, pneumonia, polio, smallpox, etc., today.
The government takes various steps and initiatives to ensure that every infant in the family gets proper vaccination to protect from the outbreaks like rotavirus, influenza, hepatitis B, etc. On the other hand, scientists and researchers are trying to make vaccinations for viruses worldwide like Zika, HIV/AIDS, COVID-19, and Ebola.
Your child's immunization schedule must be up to date. However, if they have missed their scheduled vaccines, you should try to catch up on the dose as soon as possible because childhood immunizations are 90 to 100% effective. Also, even in cases where the vaccine does not provide 100% immunity, it will surely lessen the exposure to the disease, and if exposed – the symptoms will be mild.
But a vital thing to keep in mind while getting you or your child vaccinated is to consult with a doctor beforehand, as immunization injections are not suitable for a person with a critical condition. The doctor will tell what vaccine you need according to your height, age, lifestyle, and occupation.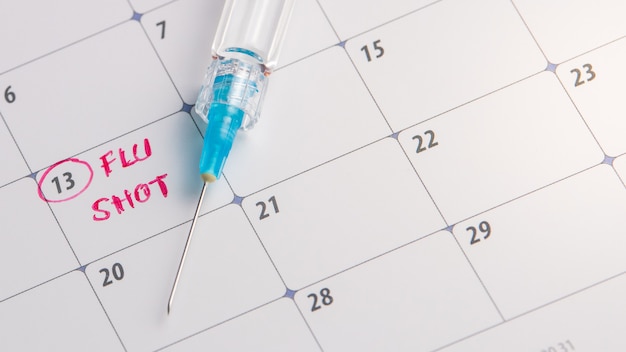 Despite the tremendous efforts of WHO and countries on an individual level, there are over 20 million infants every year who cannot get proper vaccines. It results in increasing chances of getting infected that can overshadow the past achievement of fighting against the outbreak. That's why it has become more important to spread awareness about immunization and vaccines worldwide.
Hence, let's take a pledge this year to communicate more and be a part of the immunization campaign with organizations in whatever way we can.