With rapid industrialization and urbanization in India, the plastic waste generated from it is equally rapid. Out of the waste generated every day, 1 to 4% of the waste is plastic from households and factories, choking up the country.
If you are keen to perceive how to reduce plastic pollution, walk with us through this article.
Plastic is harmful to the environment. It is non-biodegradable; it sticks and spreads toxins, which are threatening to habitat and the environment. India generates 15 billion tonnes of plastic annually, and only 1/4th gets recycled through the waste management system. The rest of the waste starts to burden the landfills, resulting in increasing pollution.
The following are some ways to reduce the generation of plastic waste:
1. Start using recyclable products
If we look around, most of the items we use are plastic from grocery bags, disposable plates, cutlery, to cups. Try to replace them with either recyclable or reusable products before it becomes a habit. For example, start carrying cloth bags, silverware to school, work, etc.
2. Stop buying plastic water bottle
Various researches have shown that nearly 20 million plastic bottles are trashed every year, affecting the environment catastrophically. Therefore, start carrying steel water bottles from today.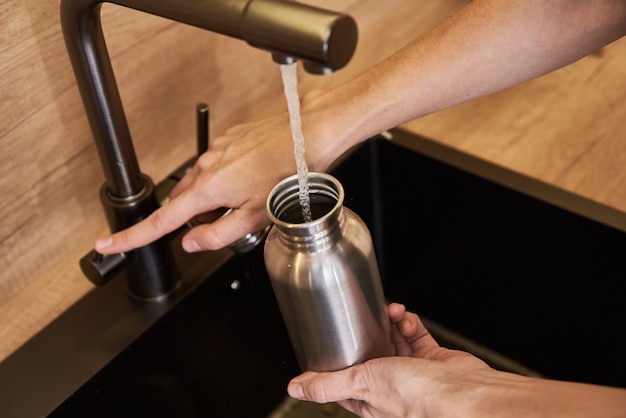 3. Avoid balloons
4. Avoid microbeads in beauty products
These microscopic plastic beads present in most beauty products, face washes, toothpaste, etc., are pretty dangerous. Hence, next time try to buy products with natural exfoliants.
5. Go tight on takeout meals
Apart from making you healthier and fit, avoiding junk food will contribute toward reducing plastic usage. Or, if you are having a takeout meal, ask for plastic-free containers, and tell them not to put plastic cutlery with the food.
The United Nations Development Programme India, in partnership with Hindustan Coca-Cola Beverages Private Limited (HCCBPL), Hindustan Unilever Limited (HUL), HDFC Bank & Coca Cola India Foundation (CCIF), is working on reducing plastic waste in India by building an efficient system of collecting, segregating, and recycling plastic.
The project has been laid in motion and is currently active in 36 cities in which 66000 metrics tonnes of plastic have been collected and processed.
Besides trying to make the country plastic-free, the project is also trying to improve the poor socio-economic condition of waste pickers by providing them assistance to open bank accounts, get health checkups, etc.
Plastic waste management is an important issue, and the need for immediate action is ascending day by day by everyone.
Hence, try to avoid using plastic as much as possible in your life and stop others from doing so as well, as these small steps can make a huge impact.