World AIDS Vaccine Day, or known as HIV Vaccine Awareness Day, is observed on 18th May annually to acknowledge and promote the continuous need for a vaccine to prevent HIV and AIDS and thank scientists, volunteers, and researchers find safe and effective vaccines.
HIV is a virus that spreads through infected blood, semen, vaginal fluids, and breast milk, which decreases the body's ability to fight infection. It is a lifelong infection as it inserts itself in the DNA, which currently has no cure. But with antiretroviral therapy and medical treatment, a person can live with the virus for many years.
AIDS or Acquired Immunodeficiency Syndrome is an acute disease developed in a person with HIV, if not treated in time. It is the extreme stage of HIV; however, not every person with HIV needs to catch AIDS.
Untreated infection and disease can increase the chances of severity to another level, which will impact your immune system. You will not be able to fight most of the other infections.
AIDS can make you vulnerable to a wide range of diseases like:
Pneumonia
Oral thrush, fungal infection in mouth or throat.
Tuberculosis
Toxoplasmosis, brain condition caused by a parasite., etc.
If you feel symptoms like sore throat, fatigue, rashes, night sweats, fever, chills, etc., you should immediately turn to a doctor because HIV will be asymptomatic till it progresses to AIDS.
Former American president Bill Clinton put up the idea of preventing HIV/AIDS through vaccines in his commencement speech at Morgan State University on 18th May 1997.
He said, "Only a really effective, preventive HIV vaccine can minimize and eventually eradicate the threat of AIDS." Clinton urged the world to steer science and technology goals in developing the AIDS vaccine and its eradication in the coming decade.
Since Bill Clinton's speech at the university, 18th May was commemorated as World's AIDS Vaccine Day. With the passing years, the day has been started to get acknowledged worldwide to raise awareness about HIV/AIDS through education, seminars, events, etc.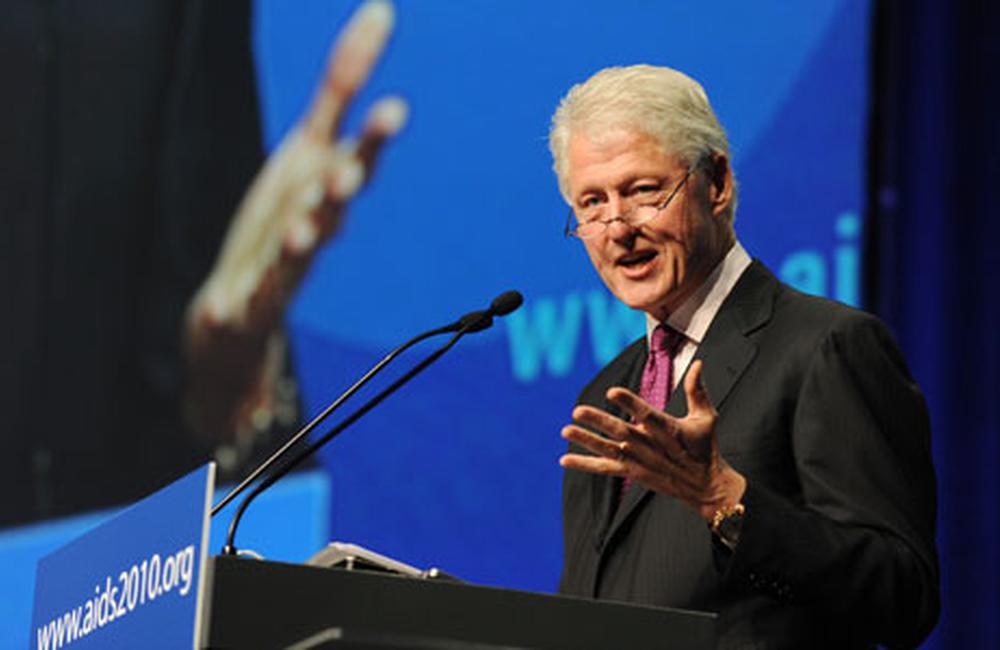 This year International AIDS Society (IAS) focuses on bringing solidarity for the AIDS community around the globe and sharing the responsibility to spread cognizance and awareness with the world.
Every year, various countries organize workshops, educational programs, seminars to celebrate the day and spread awareness of the infection.
However, it is not possible this year due to the pandemic. But various organizations arrange online seminars to capture a larger audience and bring the attention of ordinary people to stem out this global infection.
If you want to be more familiar with HIV/AIDS, you can join various campaigns organized today. Also, if you will be conscious of it, you will be able to acquaint more people.